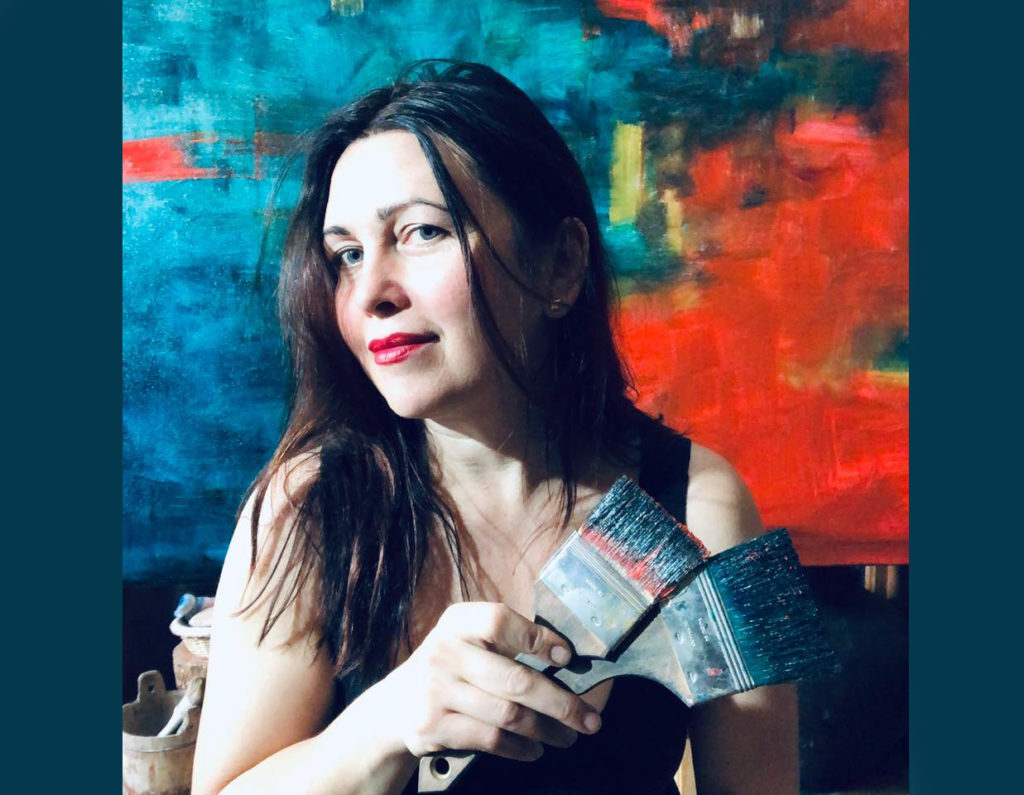 Iryna is a Ukrainian visual artist originally from Kharkov where she spent her childhood and studied art.
Open to the world through her many travels, she does not forget her roots and the love of her country is found in particular in her portraits with colorful traditional clothes.
Pégase-21 invites you to discover this fascinating artist and to support her in the painful ordeal she is currently going through.
You were born and you spent all your childhood in Kharkov?
Yes, I was born in Kharkov (spelling Kharkiv used from Ukrainian translation)
I remember it like very happy time even it was Soviet Union time, so sometimes we didn't have even ice cream in the markets.
Mostly my grandma was taking care of me. My parents were always busy making ends meet. I had lots of friends and much activity ouside the school. We had deferent kinds of active games sometimes we invent something of our own because we didn't have gadgets we spent our free time in communication.
I love those time it was happiest time of my life! Even I know now it was simple and pure but I felt quite free in doing what I like to do.
At what age did you start being interested in painting ?
I start being interested in painting after finished the school.
Did your parents encourage you ?
My parents didn't encourage me because that want me to study law and have more secure profession.
Where did you study art ? Did you get any degrees ?
I finished art college in Kharkiv and graduated Kharkiv State Academy of Design and Art (2005) degree of specialist.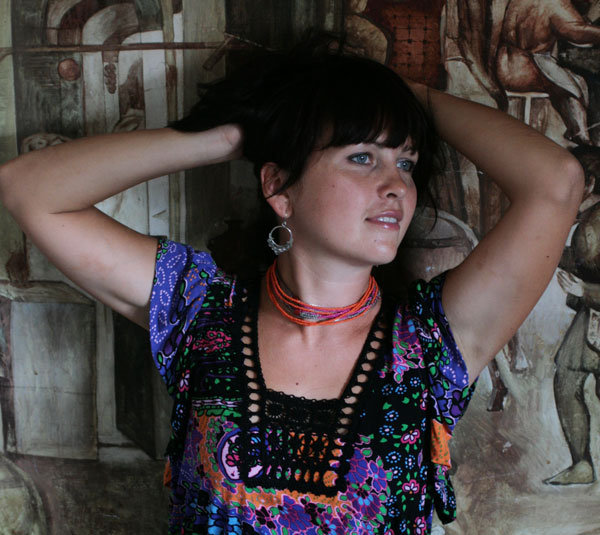 Did you have any favorite painters ? Did they influence your work ?
Sure I have favorite painters. Impressionists all of them. I love Klimt and Schiele. Love Pre-Rafaelites artists. And of course they influenced my work, but I try to search for my may to express myself.
Did you have any favorite subjects ? (for example, you do a lot of portraits).
My favorite topic is the beauty of the world, beauty of women, ethnic topics beauty of women from deferent cultures.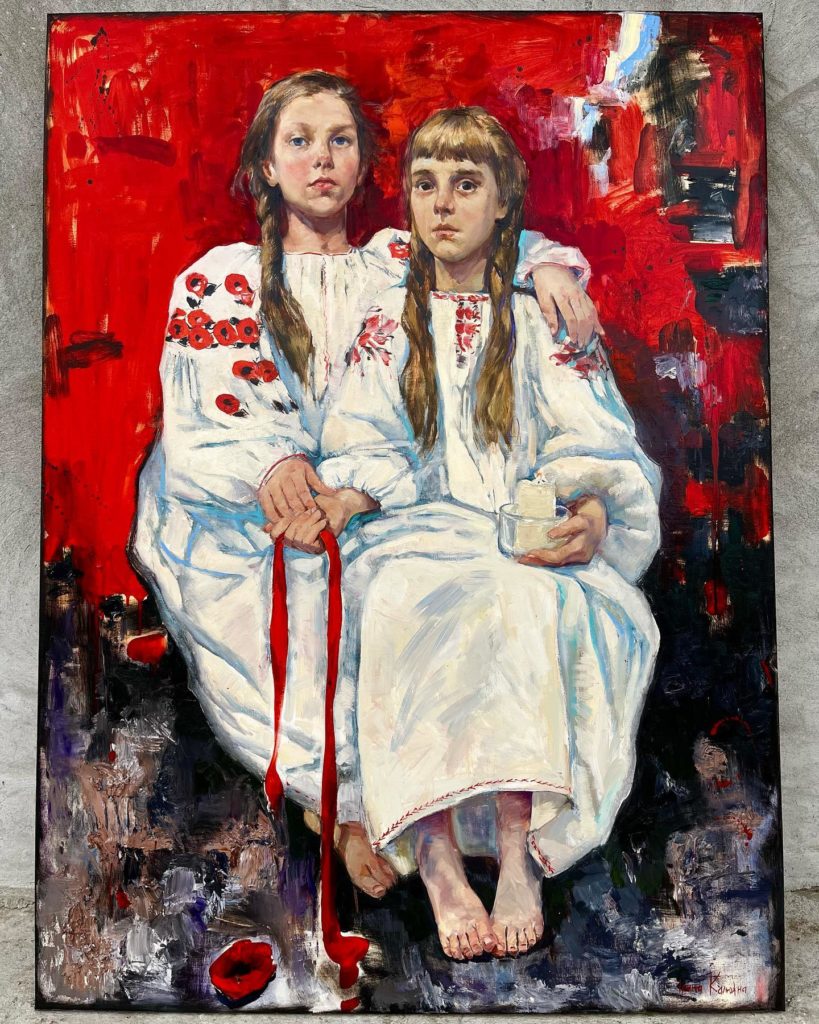 Is it for this reason that you paint African women ? Where did this inspiration come from ?
Yes, because I admire and respect the cultures of the world I feel myself attached and inspired of the beauty and sincerity of it.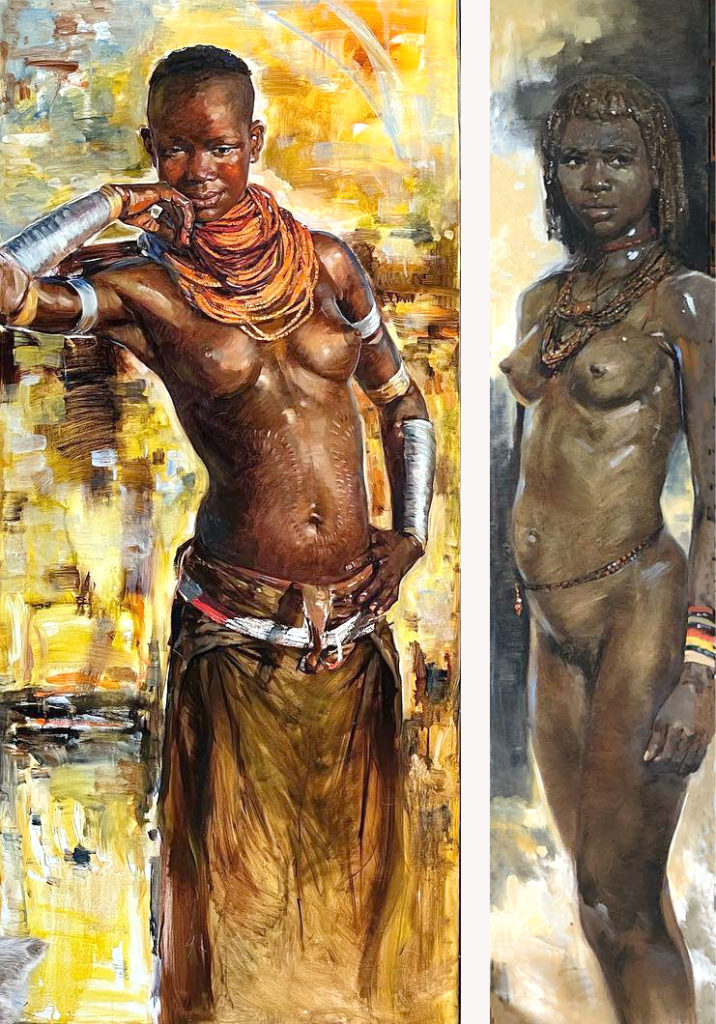 You also do a lot of self-portraits ?
Yes, I like to do it because I can express my feelings through it. And I am the model for myself always at hand !
Ukrainian traditions, with their shimmering costumes also seem to be subjects often mentioned. Are they linked to your roots and the love you have for your country ?
Yes it's true that I admire the culture of my country. I even collecting the old Ukrainian clothes.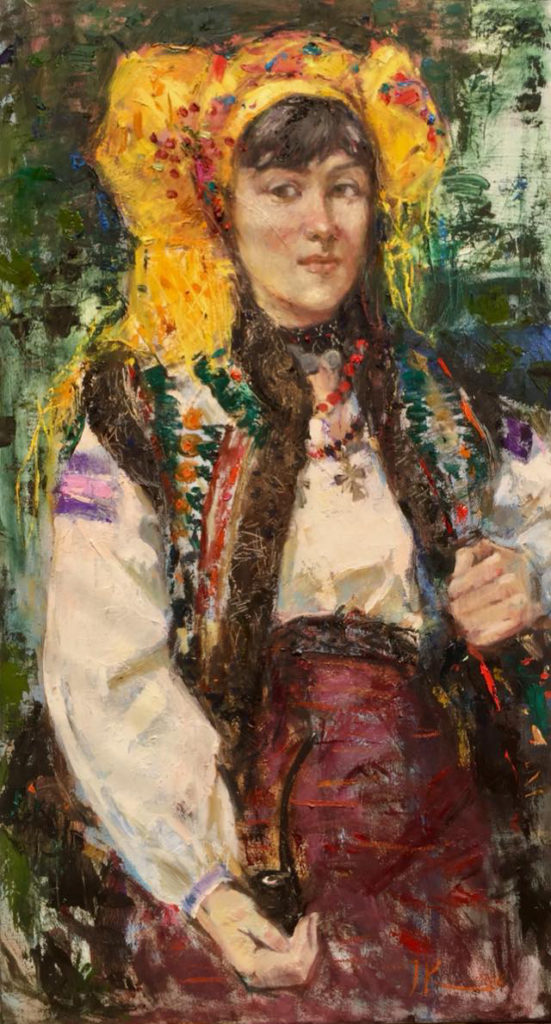 Do you participate in symposiums, creative stays ? What do these group experiences bring you ?
I participated in several creative camps and symposiums in deferents parts of Ukraine and abroad China, Switzerland and Montenegro.
You have participated in several sand sculpting events ?
I used to take part in several sand sculpting events from 2004-2014.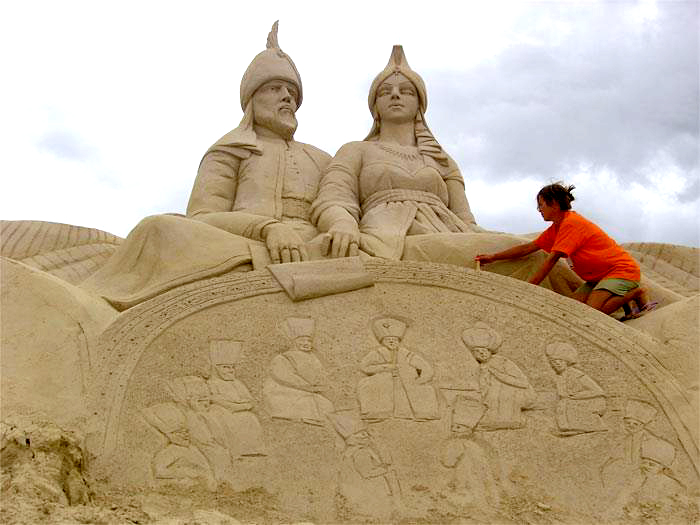 Now I mostly consentrated on my painting.
They are large sculptures, can you explain your technique to us?
I carved my sculptures from compacted sand, sometimes soft pack. We use water during the carving process. And after you finish we spray it with mixer water and glue to protect details.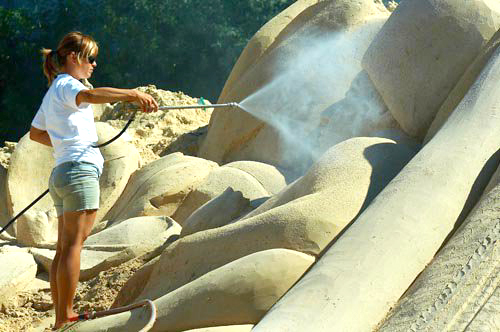 Your many sketchbooks essentially represent nudes. Were they live models like in the academies ?
I regularly attended the studio where we do drawings from live models. I have large amount of nude drawings. I love it as studies and as a graffical art, it also a feeld for experiment in deferent technique.
They appear as studies or preparatory drawings, Did some become paintings ?
Sure some of them become paintings.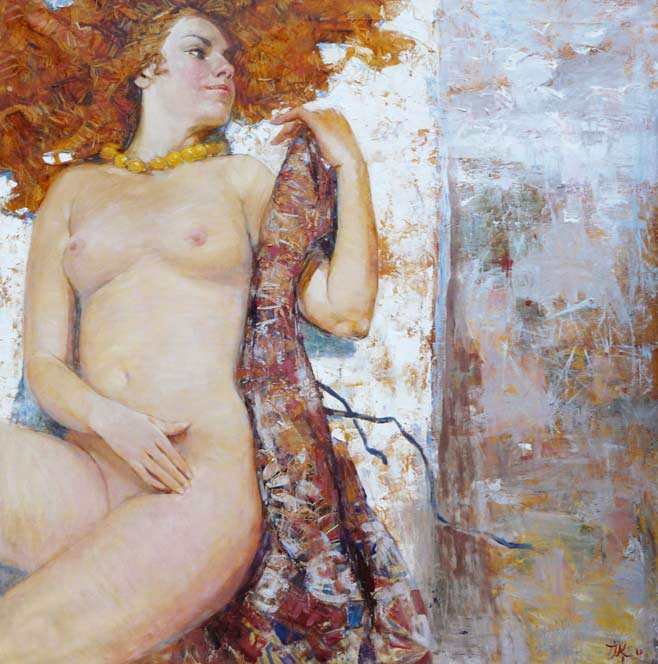 Let's talk about your travels. Turkey, the Canary Islands, Jordan, China were part of your destinations ? Have these countries inspired you any works ?
Yes, I've been in China and several other countrys in order to feel it more close, searching for inspiration. Of coarse I be done lots of painting about this countries.
More recently the Netherlands. The canvases seem darker. They evoke the first period of Van Gogh and also Rembrandt?
Usually I do my painting only from the references I prepare myself. But sometimes I do commissions using the photos of the person who is ordering. Like it was in Netherlands.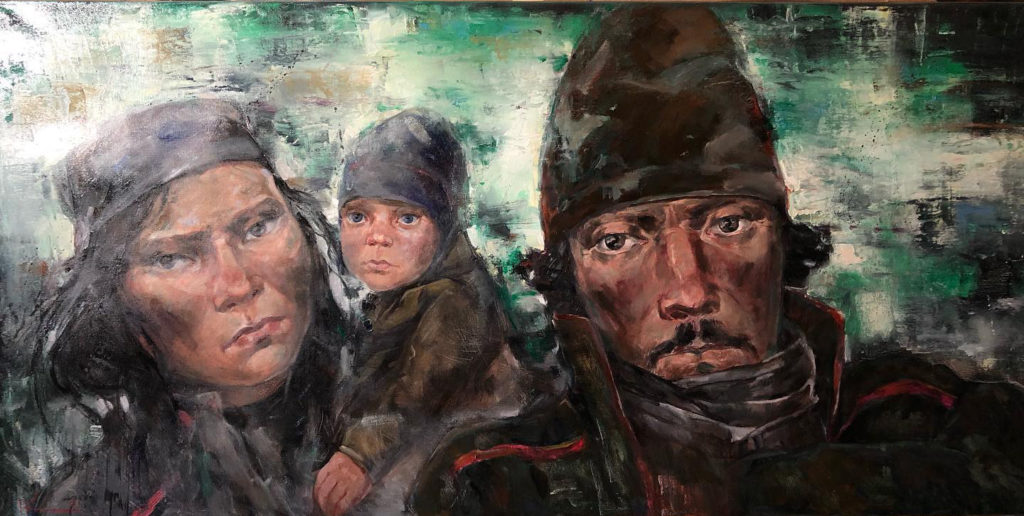 In Netherlands I worked in collaboration with Aad Peters, detector of Zandverhalen museum in Elburg, he gave me his ideas, thoughts, pictures and I release it on canvases. That's why you see the difference from my personal paintings.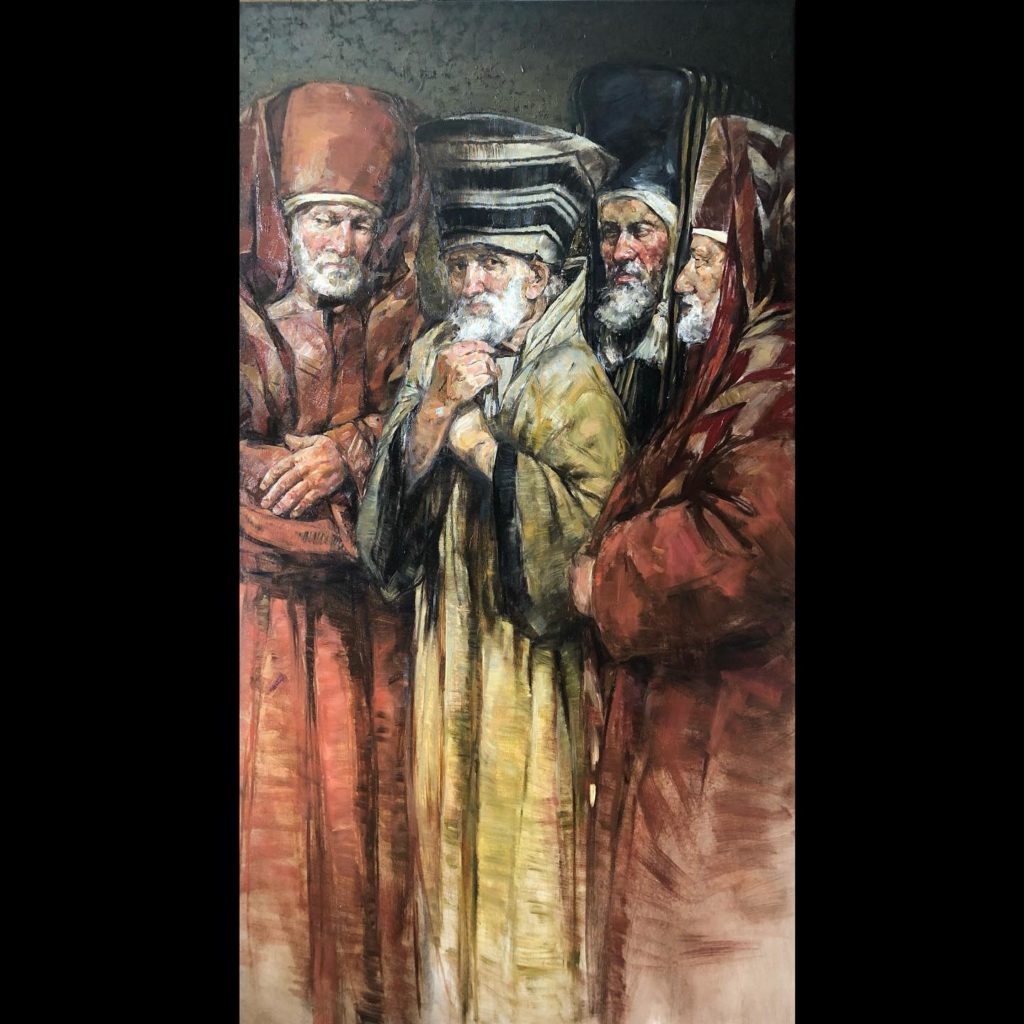 It is of course impossible under current conditions to talk about projects !
For now I find myself and my family in a very difficult situation in a moral, emotional and even physical crises. I left the city because it was unbearable to stay longer…
Part of my paintings are still in Kharkov on the exhibition in a restaurant and other part is in my studio, again in Kharkov.
Pegase-21 wishes you much courage and hopes that you will quickly find a place to be safe with your family while awaiting a return to a situation far from the disasters and atrocities of war.