Svetlana is a Russian artist, born in Ukraine, whose works, full of poetry, testify that art has no borders, that it is above political considerations, economic challenges or warlike ambitions.
Pegase-21.com invites you to get to know this artist who has made Beauty and Harmony her life philosophy.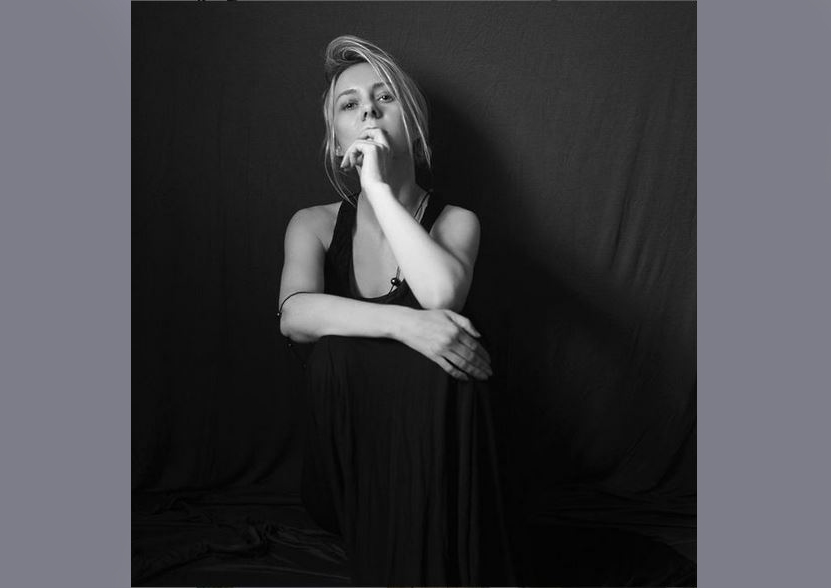 Poltava, a city in the center of Ukraine is your hometown?
Yes, I am from Ukraine. My whole family was born there. I was born in the city of Poltava in 1969, when Ukraine was still a Republic which was part of the Soviet Union.
At five years old, my family and I moved to Naberezhnye Chelny in Tatarstan, a republic which is one of the subdivisions of present-day Russia.
When I was thirty, I moved to the city of Kazan, the capital of Tatarstan. Therefore, I can say that I have lived in Russia since I was five.
What memories do you have of that time? How was Poltava during this period ?
I barely remember the city of Poltava because I was too young. But my grandmother moved to a small Ukrainian village, and when I was a child, my parents often took me to her house for summer vacation. My grandmother was a teacher, a very intelligent and spiritual person.
I loved spending summers in Ukraine and was very happy there. Nature is rich and beautiful, people are kind and caring. My sister, my brothers and I would go to the forest, by the river, and I sincerely enjoyed this period of my life.
Many artists talk about the importance of their childhood, their relationships with their parents and even their grandparents in the constitution of their personality. What do you think ?
Of course yes, I absolutely agree! Unfortunately, my grandfather died very early, he was an outstanding personality, but I don't remember him.
My grandmother, on the other hand, had a great influence on me. She not only taught me hard work, modesty, honesty and decency, but also nurtured the spirit of freedom and creativity that was in me.Because she was my idol in my childhood, I wanted to be a teacher like her from an early age.
A little later, when I started to draw more and more and my parents realized that I wanted to be an artist, they sent me to an art school and I wanted to be a drawing teacher, of course, because of my love for my grandmother, I wanted to be like her in everything.
Who were your parents? What did they bring you? Were there any artists in your family?
My parents were employees, but both had received a higher technical training. There have never been artists in our family.

At first, my parents were supportive of my desire to do art, but they didn't think it was serious for me. I was very lucky that my family was educated and that everyone liked to read.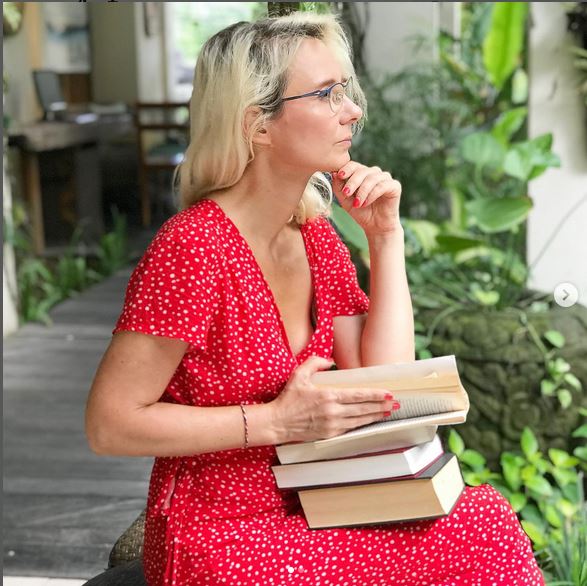 There were a lot of books in the house and I think we had one of the biggest home libraries in our town because all my friends who came to visit me were simply shocked by so many books!
We read constantly, every day, a lot. It was usually in the evening. Dad, Mom, my sister and me, would sit and read in silence. Among the books, my parents had bought a lot of art books. We had huge and very expensive albums from the collections of the best art museums in the world and a rich collection of children's books with the best Soviet illustrators.
Books were my "universe", I didn't really like playing with other children. And even if I had friends, the time spent reading and looking at the illustrations was much more valuable to me.
When and why did you become interested in art and painting in particular? When did you want to study art?
I was so impressed with art books and especially children's books with beautiful illustrations, that I decided, from infancy, to start drawing.
At first, I didn't even think I needed to study art. But a girl in my class who was going to art school advised me to go there. My parents supported this idea and took me to take the exams to enter this art school.
…And I didn't pass those exams! So I studied with an art teacher for almost a year, who taught me the basics of academic rules to be able to take those exams the following year.
Where were you schooled? What schools and universities did you attend?
At the age of twelve, I entered the School of Art in Naberezhnye Chelny, which was also our city of residence.
In the first grades, I was one of the weakest students, in the class, but the most important thing for me is that during these years I became stronger in the idea that I wanted to continue doing and studying art.
So after school, at seventeen, I joined the Art Department of the Pedagogical Institute, also located in Naberezhnye Chelny, which is one of the largest pedagogical institutes in this part of Russia.
I quickly became one of the best students in my group. My teachers adored me and supported my zeal in every way possible. I am very grateful to those professors who, at that time, not only taught me the rules of academic art and gave me solid knowledge, but also awakened the creativity that was in me.
When I was thirty, I moved to Kazan, the capital of Tatarstan, to study in the "Creative Workshops of Painting" at the Art Academy of Russia in Kazan.
I began collaborating with several art galleries. in this city and the reason was that there were more galleries there and the artistic life was more active.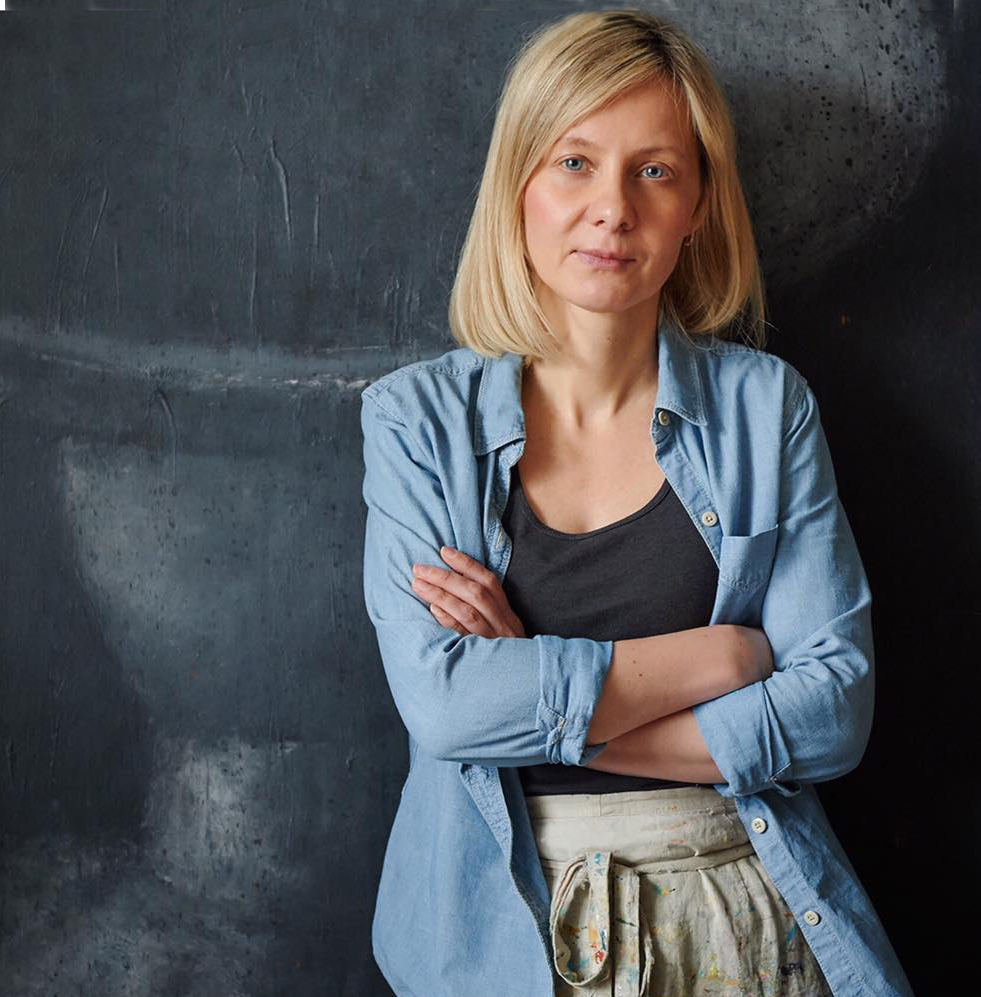 After Kazan I moved to Orekhovo-Zuevo. It's a town about 100 km from Moscow just because it was easier to participate in artistic life in Moscow. Then, as soon as it was possible, I began living in Moscow for the same reason.
In parallel with the school career, there is a learning process which goes through a way of seeing. Observation is essential and a good teacher can "open the eyes" of his students ? What do you think ?
I totally agree that the "right teacher" is very important for the training of a novice artist, especially when he is still young.
As I said, I was very lucky. At the Institute, several teachers personally supported me, gave me advices, explained the most subtle nuances of creativity and even showed unusual techniques. For example, at that time, I took a small course in engraving, studied this amazing and complex technique, and then created it for several years.
I can really say that my teachers "opened my eyes". They taught me how to study art, how to understand it, and at the same time taught me to be open to a different art, which at that time was quite unusual for art education in Russia. As a general rule, teachers in Russia at that time were very conservative, and only realism was considered "true art".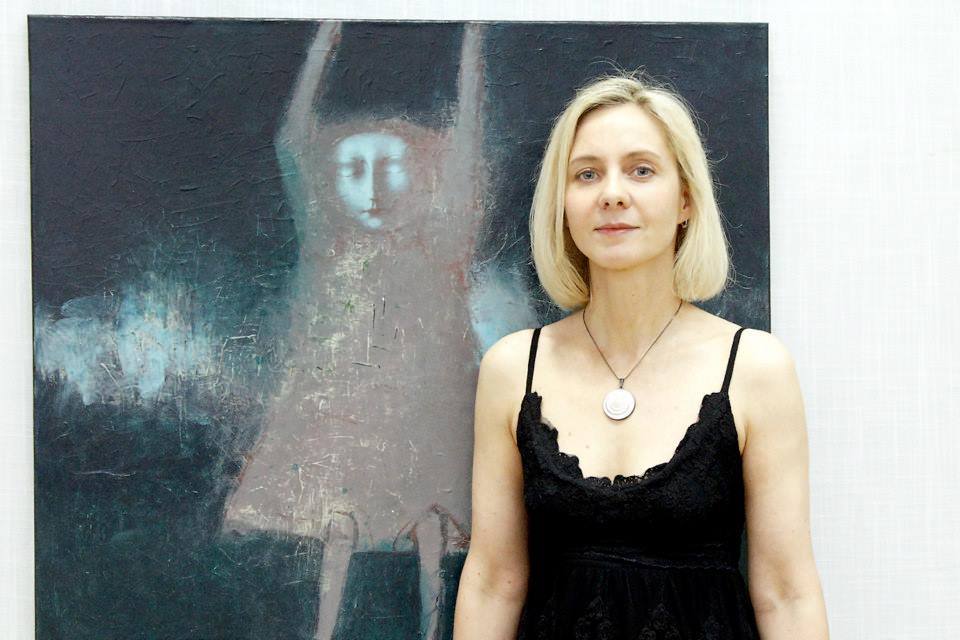 But for us, the students in my group, the teachers gave maximum freedom and information about the different artistic directions. This became possible because during this period "Perestroika" began in my country, a period of increased freedom and the opening of the "iron curtain".
These incredible years for my country coincided with my youth and my student years, so I was very happy at the time.
Do you remember your early works? What were your favorite subjects? Which painters have influenced you?
While continuing my studies at the Institute and with the encouragement of my teachers, I painted a lot, more than all the other students. I even started creating my first paintings.
But my first personal exhibition took place in Kazan in 1999. It included thirty works on paper, watercolors and engravings.
She was very successful. Most of my works have been sold, the artistic community of Kazan accepted my work with great enthusiasm, many galleries were glad to cooperate with me. The exhibition was well received by the press and widely covered by local newspapers.
What were your favorite subjects? Which painters have influenced you?
Around the age of 18-19, I created my first works during my student years, under the influence Russian art of early 20th century : Aristarkh Lentulov, who had been in contact with the Cubists in Paris, Pavel Nikolayevich Filonov, founder of Analytical Art, Kasimir Malevich, the creator of Suprematism, and other artists who worked before the beginning of Stalinism.
The fact is that in Soviet times, even the Russian art heritage was inaccessible for study in Russia, because these artists were not "realists", did not support "Soviet realism" and were "forgotten" or even eliminated.
Perestroika allowed us to rediscover these great names and we, young artists, eagerly studied their work. Unfortunately, even in those years, there was very little information about contemporary artists from other countries, and I did not have the financial oppotunity to travel.
You belong to several organizations, associations, federations and other unions of artists in Russia. Is it a way to get recognition for your talent and your place as an artist in Russian society?
Not really ! It is not very difficult to become a member of these unions in Russia. But I'm glad that they exist and provide some kind of support to artists, when, for example, they organize exhibitions, or help to get studios etc…
Let's talk about your subjects of inspiration. You often refer to different historical periods of Russia There are also interpretations of medieval art Do you also use a lot of symbols ?
Without any ambiguity, I am a symbolist ! As an artist and also as a person. I think like a symbolist, I feel like a symbolist, I see like a symbolist! I can say that I perceive ALL art as symbolism! I hope I won't offend other artists with this.
At the same time, of course, I'm inspired by different periods and trends in art. I like abstract art and Russian Icons, art from medieval Europe and folk art from different countries.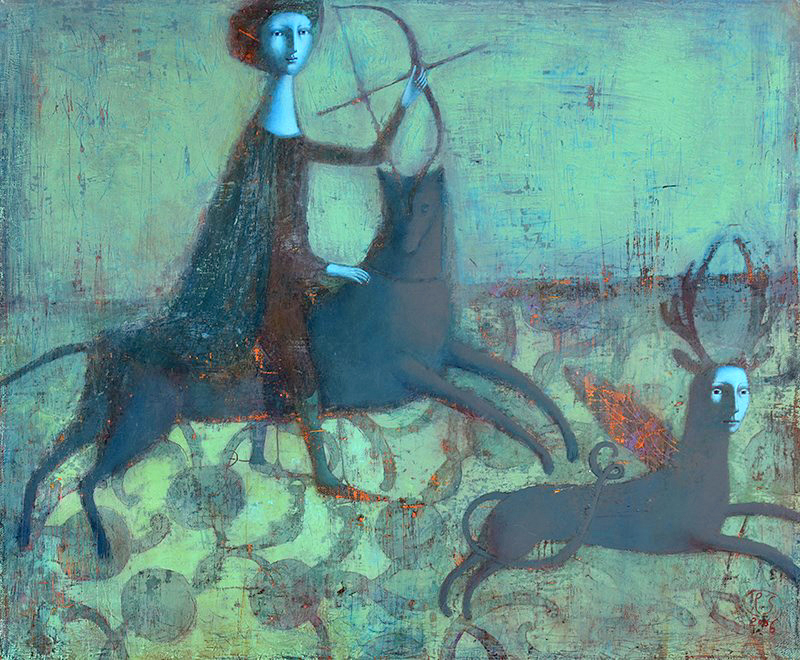 Some "quotes" in my paintings are barely visible, others are immediately noticeable. For me, it's a special pleasure, it's a "game" with the viewer, who guesses or not the meaning of my symbols, understands where my "quote" comes from or not, thinks and feels how I think, and feels or not…
It's a great way to make friends I can say! It is precisely the people who are as close as possible to me in spirit that are "magnetized" to my paintings!
Russian Icons have a special place in your inspiration?
Of course, the art of icon painting, both Russian and foreign, is a "special love" for me. I simultaneously appreciate the beauty of art and feel a strong spirituality in these paintings, sometimes to tears…
For me, the strength and depth of a symbol represented by an artist can impress the viewer.
Some paintings recall the characters of the Italian Commedia dell'Arte ?
Pierrots and Harlequins are for me the symbol of the theater, the play of actors and wandering comedians are the symbol of a subtle and sensitive human soul traveling between incarnations. In fact, I can talk for hours about my characters and my symbols.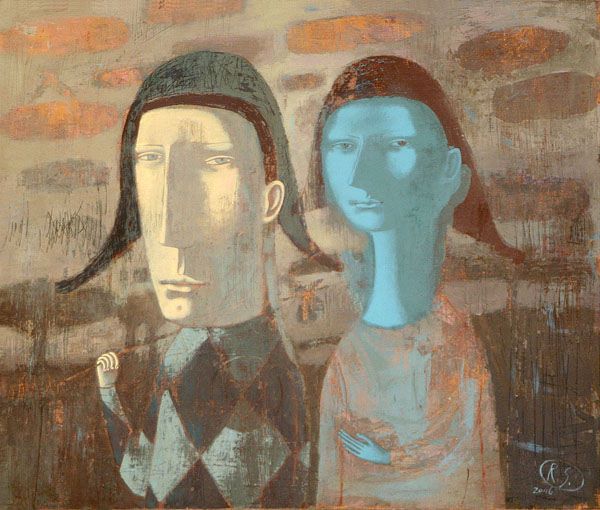 How did you assimilate these influences to develop your own visual language? Tell us about your technique…
An important task for me as an artist is to create my own "language". This task is like a puzzle game, where each piece is combined with another and something new, unique, but at the same time recognizable.
The important thing is also to create my own painting technique. I am convinced that an unusual technique is a powerful "magnet" in a work of art and attracts the attention of collectors and other experts, art galleries, curators and others.

Since 2006 I started working with acrylic and at the same time I developed more than a dozen author's techniques that I use in my paintings. I am also experimenting with mixing acrylic with mixed techniques, as well as the combination of figurative and abstract art.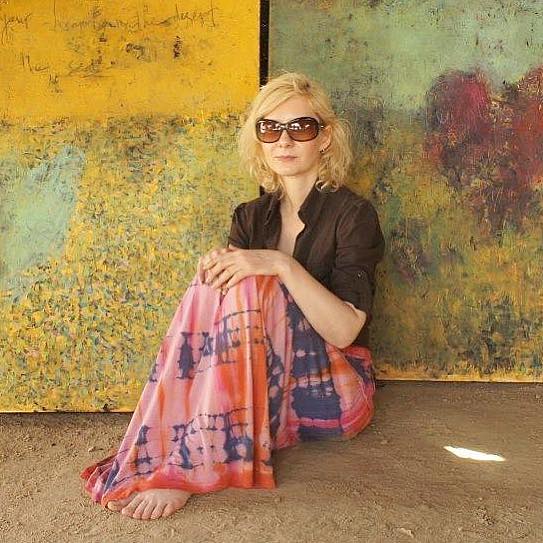 To share my experience, I created several tutorials and organized master-classes in different cities like Minsk, Moscow, Saint-Petersburg, Kazan, Cyprus etc…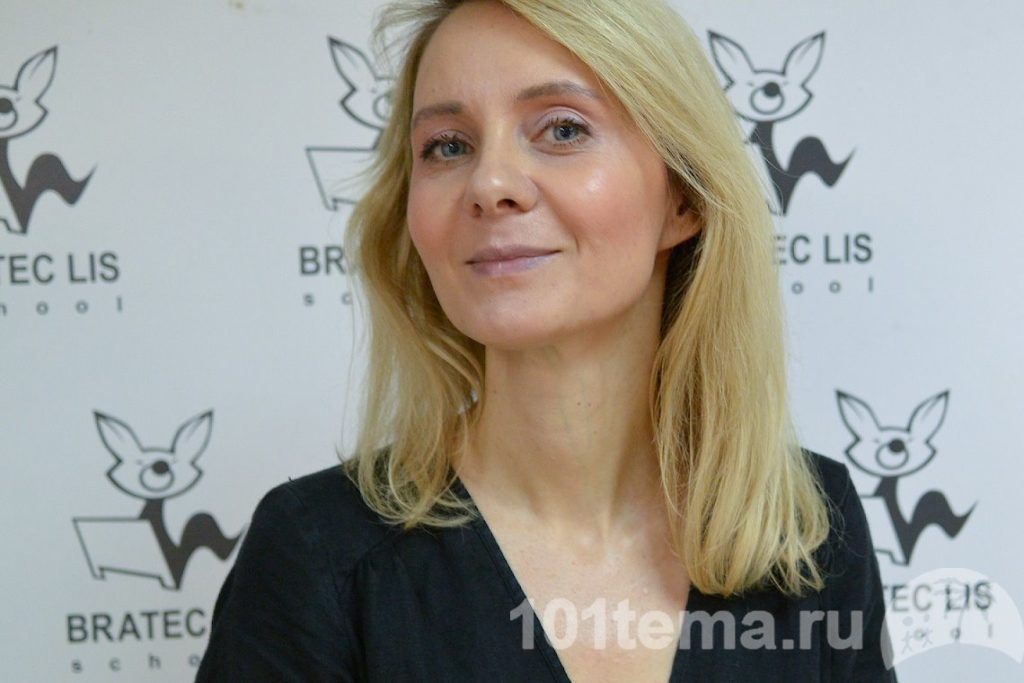 Open to the world, you travel a lot and you meet other artists. Why do you attend many symposiums and also organize some in Russia? What do you get out of these exchanges?
Indeed, I try to travel a lot around the world, to actively participate in international projects, art symposiums, exhibitions in different countries.
It gives me the opportunity to personally meet artists from different countries and share experiences about trends in fine art and art business, build bridges between artists and discover new ways to develop art. in Russia.
It has always been important for me that artists from different countries understand and support each other. We artists speak the same language, the language of art and we have the same values : development, spirituality, culture, friendship and support.
I really hope this will continue in the future and we, artists are doing a very important thing : we are uniting the peoples from different countries and making this world a little better.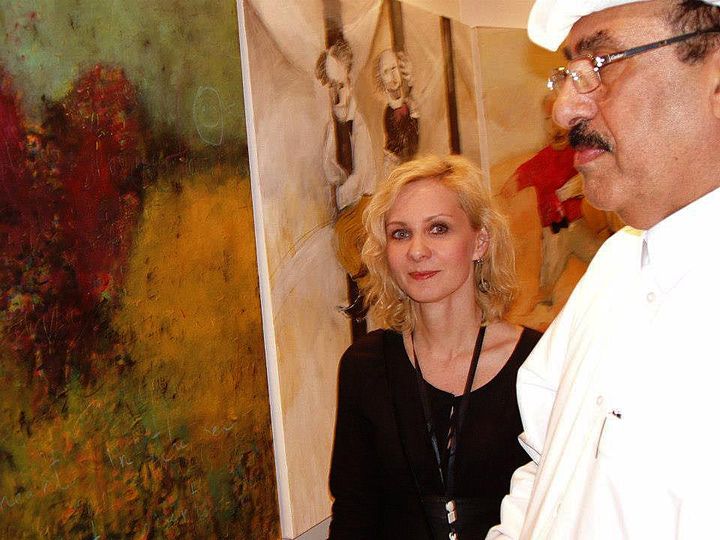 You founded your own school. What are the main principles?
More than four years ago, I opened my online art school, which now has around three thousand Russian-speaking students from fifty countries around the world.
My school offers twelve video lessons with my original painting techniques and several courses that help artists around the world to find their own style, to understand current artistic trends in the art sector, to present themselves in the artistic space internationally, to collaborate with galleries and to sell their paintings on their own.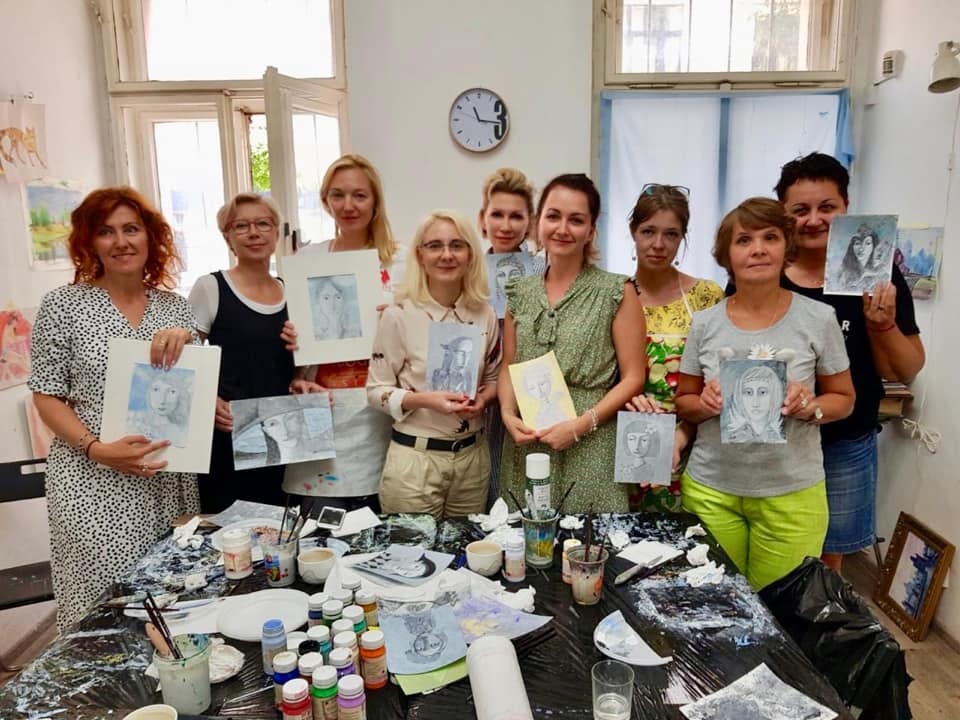 We, myself and the school team study all relevant information in the field of art around the world and try to give our students the most important knowledge and skills.
But the most important thing our school provides is the support, inspiration and desire to develop the art for every artist in the world, regardless of where they live, age and education. I believe that creativity is a powerful force that helps every artist realize their wildest projects and dreams.
How do you manage the difficulties of the current context? Do you have some projects in preparation ?
Now is a very difficult time for all artists in Ukraine, Russia and Belarus.
Ukrainian artists are suffering like everyone else who is part of this strong and courageous country. But artists from Russia and Belarus are also struggling with the situation. It's so hard now to be creative and think about art. My soul and the souls of my Russian artist friends are crying and suffering.
My school tries to support the artists, although we can't do much in this situation, but we try to do the best we can. I try to think about the future of my school, to support my team (there are eight people who also live in Russia), to support my friends, my family and artists.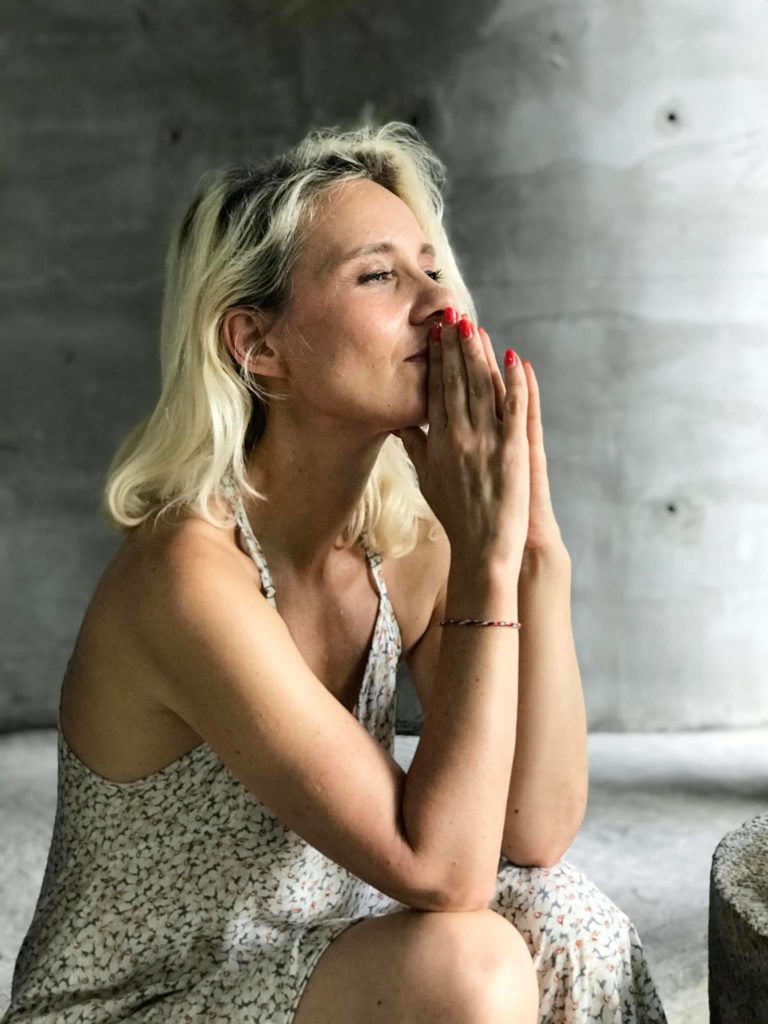 This goal gives me strength and I know I have to stay strong no matter what because so many people need help right now. I am also very grateful to all the people in the world who help Ukraine and also do not turn away from Russian artists in this terrible and difficult situation. All the people of the world need right now is peace and an end to the horrors of war.
Pegase-21 wishes you a lot of courage and success for the future with the hope of a quick return to peace